This research project focused on the social and economic dynamics of Russia and China along their eastern border, in order to comprehend better the different – yet mutually related – trajectories of these 'rising powers'.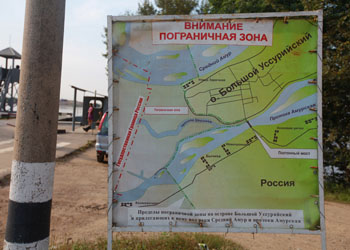 Over the last decade world attention has focused on Russia and China as two of the world's four rising economies (BRICs), but there has been little focus on their interface. Furthermore, in the studies that have been done analyses have rarely extended beyond the disciplines of economics, history and political science. They have largely focused on state policies and changes at macro-level and have paid little attention to the myriad social transformations now taking place within and between these two multi-ethnic societies. Yet, since the demise of Soviet socialism in 1991 and especially in the last decade, the line of contact has become a site of rapid transformations and ever widening contrasts between the two countries.
The 'twin-cities', notably Manzhouli/Zabaikalsk, Heihe/Blagoveshchensk and Suifenhe/Ussuriisk, that have mushroomed along the border are assuming utterly different characters. Meanwhile, the extraction of strategic resources (mining in particular) is attracting global economic interests, overturning traditional occupations, and drawing in new populations.
ESRC project (2012–2015) Professor Caroline Humphrey, Dr Franck Billé & Dr Sayana
Read more
On the MIASU website 
On the North asian Borders Network website
On the University of Cambridge website
---