From literary to ethnographic translations, critics have demonstrated how asymmetrical power relations obtain between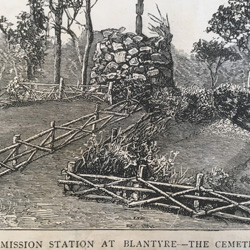 languages, particularly in colonial and postcolonial settings. Harri Englund's previous work has shown how little effort activists have made to explore Malawian and Zambian languages to convey, and perhaps to develop, the idea of human rights. This research project, carried out during Englund's Leverhulme Major Research Fellowship, takes linguistic translation as an opportunity to subject questions of inequality and shared humanity to an empirically rigorous study.
The main component of the project is to investigate the work of 19th-century Scottish missionaries in what subsequently became the Nyasaland Protectorate and then the Republic of Malawi. Slavery, dependencies and (un)freedom loomed large when they translated Chinyanja lexicon into English and the Scriptures into Chinyanja. While freed slaves became dependants of the mission, some missionaries evoked a shared humanity as a matter of mutual dependence. The aim of the project is to document and analyze a moment of linguistic, religious and political ferment often overlooked in the literature on missions and political thought in Africa. The aim is not to read history backwards from what became the prevailing modes of expression and practice but to recognize possibilities that may have never achieved such a status.
---
Professor of Social Anthropology
Fellow, Churchill College
Office hours: appointment by email