Fieldwork in Far East Russia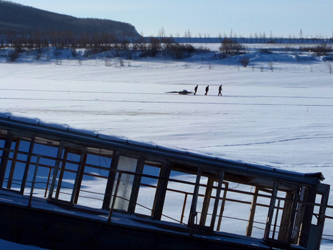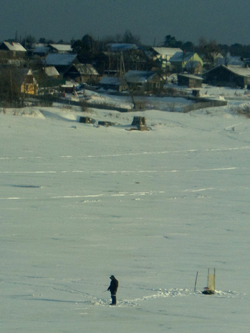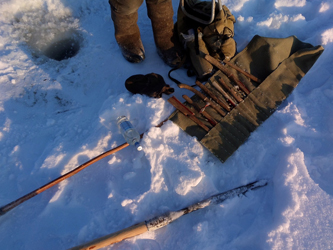 The Nanai are an indigenous minority people who live in the Russian Far East and over the border in northeastern China, where they are known as the Hezhe. The vast Rivers Amur, Ussuri and Sungari, which converge here, were long focal points of Nanai economic and religious life. Fishing provided sustenance and local shamanism invoked the spirits of this riverine landscape.
In the 1850s, the Amur and Ussuri became the Sino-Russian border thereby transforming from central veins of the Nanai world to increasingly impermeable edges of it. Strengthened Soviet/Russian and Chinese bureaucracies, and periods of political tumult in both countries, have made river-crossings either difficult or impossible over the last century, minimising Hezhe-Nanai contact.
My research focuses on how the Nanai/Hezhe narrativise their status as a single people. In winter, differences between living conditions around China's Jiejinkou with its summer pleasure boats marooned on the frozen Amur bank and those in Russia's Nanai District with its isolated and down-at-heel fishing communities are significant. Yet attachment to the rivers that divide them is common to both locales, something exemplified by my own participation in ice fishing trips, equipped with thick boots, tools and large quantities of vodka.
The photographs, from top right,  show Fishermen in winter pulling a sled stacked with firewood past a marooned tourist pleasure boat in the Hezhe village Jiejinkou, China, whilst A fisherman standing alone on Lake Sindinskoye near the small town of Mayak in Russia's Nanai District, highlights the differences between China's Jienjinkou and Russia's Nanai districts. Finally, fishing near the Nanai settlement of Daerga in Nanai District requires preparation: a spear for breaking a hole in the ice, various short rods and vodka and thick boots for keeping warm.