Fieldwork in the Garagum Desert, Turkmenistan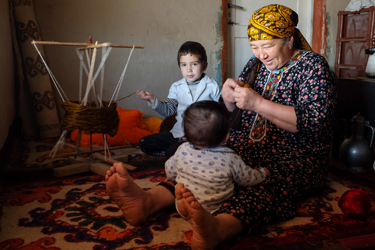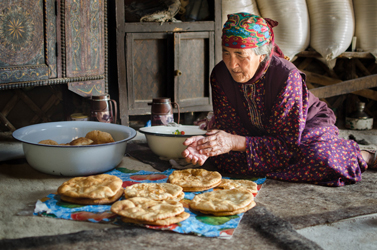 My research is based in a small community in the Garagum desert, about 150km from Ashgabat, the capital of Turkmenistan. Six brothers, whose ancestor was the first to settle here, dominate the village. Legend has it that he founded the village after receiving news that the Russian Imperial army had finally taken the fortress of Gökdepe – the last in Central Asia to fall to the Tsar.  Over a century later it would be all too easy to view village life as something out of time: bride exchange, matrilateral cross-cousin marriage, strict observance of ýaşmak (covering the mouth for married women), no electricity, telephone or running water.  But teenagers aren't yearning for the city. They don't want to marry out to the urban (girls) or no longer keep livestock (boys). The benefits of washing machines or the comforts of air conditioners aren't lost on them. So what is it about rural life that binds the younger generation in place? Wilful isolation? If so, from what? 
From top right:
Entertaining the youngest grandson while her granddaughter helps spool synthetic yarn for alaja - colorful braids sold to city folks to adorn cars in the bridal party".
The newest bride in the family is usually responsible for baking bread. In a household of 10 adults, a tamdyr of bread (10 loaves) must be baked every 3 or 4 days.
"Dividing up the chapati to distribute to neighbours for Kurban Bayram (Eid al-Adha). She is a great-grandmother to three and shares, with her husband the family's aksakal (white beard), a house with her son and grandson's family."