Fieldwork in California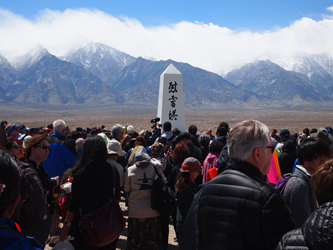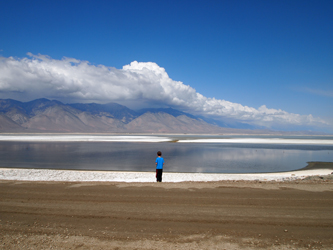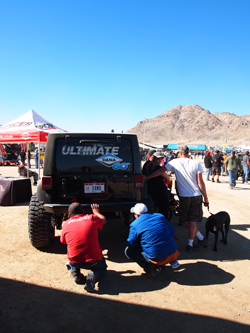 In the ideologically overdetermined American West, the Southern Californian desert is a place especially overgrown with cultural significance: a global epicenter of image and fantasy; a fragile, overburdened, and highly contested ecology; and a convulsive terrain of national self-definition. This begs the questions: How can we attend to the desert as a dreamworld and do full justice to its gritty materiality? How is this archive of imagery and affect embodied, experienced, negotiated, and mobilised? To what ends and with what efficacies? Following a diverse group of actors—engineers, bureaucrats, activists, and ordinary folks—my research tracks the little, humble, practical acts of everyday environmentalism that negotiate the interstices of imagination, materiality, cultural memory, and conceptions of the future in drought-stricken California.
From top right:
Pilgrims congregate at the former Manzanar concentration camp (now a national historic site) to remember the plight of the many thousands of Japanese and Japanese-Americans incarcerated there, in the heart of "the badlands," during World War II.
Completed in 1913, the Los Angeles Aqueduct connects the massive-scale expansion of the L.A. with the dessication of the Owens Valley: an act of profound infrastructural violence. After years of litigation, L.A agreed to redirect some water back to this dry lakebed to mitigate the massive dust storms it had caused. 
Undergirded by notions of the adventure, expansion, and "the frontier," the King of the Hammers is not only an annual all-terrain vehicle competition, but also a thoroughly corporatized zone of self-fashioning for white, able-bodied, male Americans.