Fieldwork in Somaliland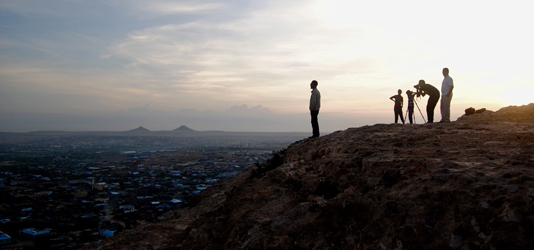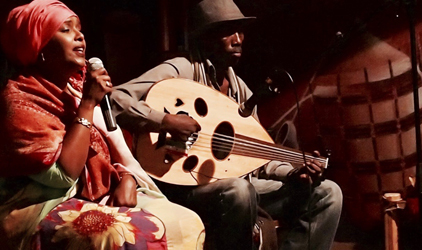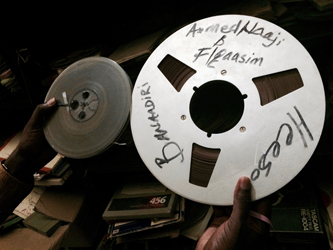 From July 2015 to December 2016 I was based in Hargeysa, the capital of the self-declared though yet unrecognized state of Somaliland, where I carried out research on the social and political lives of love songs.  My research explores questions of voice, the public expression of private sentiment, the contestation of post-war urban soundscapes, and the ways that love songs in circulation work to produce intimate publics. During my fieldwork, I spent time with musicians and music-lovers young and old, took cuud lessons, assisted with a sound archiving project, and spent time getting to know the artists and audiences of the country's only live music venue. These images capture different aspects of this research.
From top right:
Documenting Hargeysa: Some friends and neighbourhood kids admire the view (and the camera) as a photographer captures the city at sunrise. The photographer was visiting from Europe to make a short film about Somaliland that will accompany a soon-to-be-released compilation of music from Somalia's pre-war musical "golden age". In the distance are Hargeysa's distinctive twin peaks, locally known as "Naasa Hablood" ("the young woman's breasts").
Sahra Halgan and Cabdinaasir Macalin Caydiid perform on stage at Hiddo Dhawr. Both musicians are veterans of the Somali National Movement (SNM), who used their music to support the SNM's struggle against Siyaad Barre's regime (Sahra in fact earned the name "Halgan", meaning "struggle", for her involvement in the resistance).  In 2014 Sahra opened Hiddo Dhawr, the first live music venue to operate in Somaliland since 1988, when aerial bombardments by Barre's regime destroyed the National Theatre.
Sounds from the Past: Radio Hargeysa's Programme Manager shows me some of the old reel-to-reel cassettes in their archives. A large portion of the radio's archives was destroyed or looted during the war. The current collection includes cassettes that radio staff buried behind the building when the war began, as well as looted cassettes returned to the station in a cassettes-for-food exchange program in the mid-1990s.