All submissions to this year's "Images Fresh from the Field" competition were excellent in quality, and merit recognition as beautiful and anthropologically illuminating images. The judges, Professor Caroline Humphrey and Dr Rupert Stasch, would like to express thanks to all entrants for the privilege of looking at each set of images, and reading the accompanying statements and captions. The judges sought to evaluate the submissions according to the quality of their visual content, the sense of human life and experience depicted, and the anthropological concepts thematically expressed through the combined visual and written parts of the submission. Taken together, the complete set of submissions offered this year is a wonderful indication of the complex diversity of innovative anthropological topics being sensitively examined by a current generation of postgraduate research students. The judges have awarded the competition prizes as follows:
Baptism in Sawa Erma, Asmat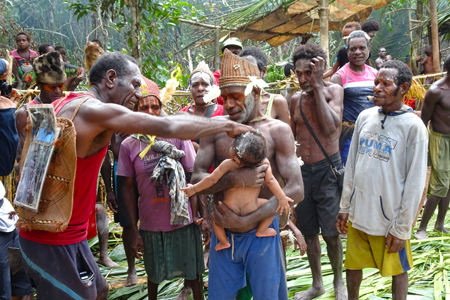 The images in this entry are extraordinarily rich in their vivid depiction of so many details of different persons' facial expressions and bodily postures of shared emotional engagement with the unfolding events. The accompanying text communicates a great deal of the further cultural complexity of the depicted event, surrounding what is overtly visible in the images.
Mobilised Mosque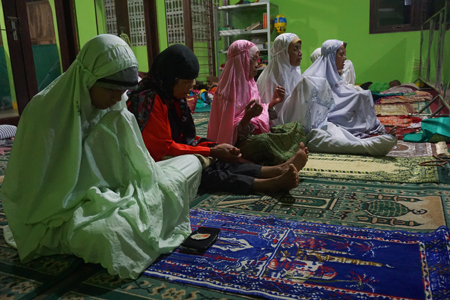 The organization of shape and colour each image in this entry is remarkably beautiful. The images work very effectively together as a set. They are each very different in content, but are connected in space, and the photographer's contextualizing statement further supports the entry's force of communicating an overall situation of many different intersecting layers of political and cultural order.
Underground electronic dance music in Ramallah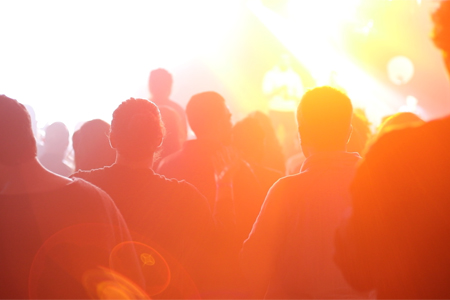 These images are aesthetically daring in qualities of color, exposure, and format, but in ways that we felt were very successful in supporting ethnographic understanding of the emotional, moral atmosphere of the depicted spaces and events.
Other Entries:
Lucy Gilder: Fieldwork in Taipei
Dominik Hoehn: Fieldwork in Denmark
Claire Moll: Fieldwork in El Salvador
Ariane Ordoobadi: Fieldwork in Iran
Beja Protner: Fieldwork in Greece
Emmanuelle Roth: Fieldwork in Guinea
Zoia Tarasova: Fieldwork in Siberia
Xinyu Wen: Fieldwork in China
Fred Wojnarowski and Jennie Williams: Fieldwork in Jordan