Climate Histories Research Group:    PARIS 2015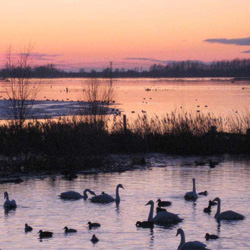 The Climate Histories seminar series is a graduate research group funded by the Centre for Research in the Arts, Social Sciences and Humanities (CRASSH). The seminar is co-convened by the Division of Social Anthropology, Department of Geography, and the Centre for Sustainable Development, and it brings together people from a range of different backgrounds including sciences, arts, humanities, and social sciences, as well as people working within policy, industry, and the media. Together we discuss past, present, and future environments and debate how to tackle the challenges presented by the changing climate.
The key questions we ask are:
What can we learn about climate change from history?
How do people envision their future environments?
How do people gain knowledge of their environments, and why does this knowledge matter?
How can different disciplines work together to develop our understanding?
For the academic year 2015/16, we are constructing our programme around the highly-significant 'Paris 2015' - the upcoming United Nations Climate Change Conference in Paris, which is to feature global political leaders and determine the future of climate change politics for decades to come. Paris 2015 will be a crucial conference as it needs to achieve a new international agreement on the climate applicable to all countries, with the aim of keeping global warming below 2°C.
Throughout the seminar series we will invite specialists with a direct connection to, or research interest in, specific themes to feature during the Paris 2015 conference, including: the 2˚c limit, the relationship between science and policy, political engagement with climate change, the role of religion and religious movements, issues surrounding gender and indigeneity , and the role of government in mitigating against climate-induced challenges. Supported by our broad network of researchers we  structure the seminar series according to three sub-themes corresponding to the three terms of the Year 2015-2016:
1) Lead-up to Paris 2015: discuss the background and broader context to the event, proceedings, relevant speakers
2) Arising from Paris 2015: discuss the social, cultural, political, economic, scientific, indigenous, and gendered issues arising from the conference, including relevant speakers
3) After Paris 2015: debate the successes, failures, value and relevance of global climate change conferences and discuss the broader future of climate change engagement.
The seminar takes place on alternate Wednesdays from 2-30 to 4.30 at CRASSH, in the Alison Richards Building, West Road, Cambridge
For more information visit Cambridge Interdisciplinary Research on the Environment
---
Affiliated Lecturer
Fellow and College Lecturer, Pembroke College
Office hours: appointment by email
Caroline Humphrey Professor of Anthropology of Inner Asia
Director Mongolia and Inner Asia Studies Unit (MIASU)
Fellow, Corpus Christi
Office hours: appointment by email