3rd Prize
Underground electronic dance music scenes have manifested in cities and cultural hubs across the world in the last thirty years, primarily by and for young individuals as a safe arena to express identity, interests, and beliefs that are regarded as oppositional, and run counter to, the dominant culture. These countercultures are often characterized by sincerity and solidarity, freedom of expression and identity, and safety. The loud, soul-stirring electronic music is enjoyed both as art, for its dance-inducing nature, as an emancipatory audial experience, and for its congregation-like gathering. In the last decade, this culture has slowly begun to grow its roots also in the occupied West Bank.  
I spent a month living in Ramallah, Palestine, engaging with various members and participants of the electronic dance music scene — both on and off the dance floor. Due to governmental restrictions, events are often strictly enforced to end many hours earlier than dawn as common elsewhere in the world, and clashes on the roads can sometimes deter people from surrounding villages to safely attend them at all. Together, the individuals who create and attend events find a safe space, free from occupation and harassment, to dance, relax, resist, escape, and forget — even for just a few hours.   
Dancing to resist, dancing to feel free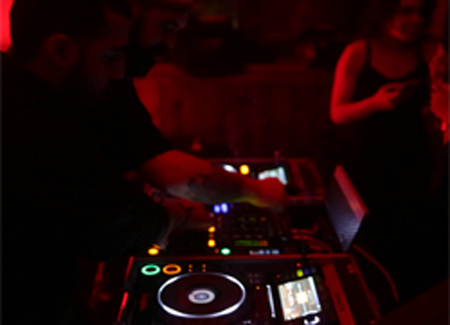 The electronic dance music scene in Ramallah has been growing rapidly in the last decade, slipstreaming of and developing alongside a strong hip-hop scene that gained worldwide renown as an important and innovative artistic movement in the mid-noughties. The scene and dance floor was created, and still functions, as a safe space free from harassment, sexism, racism, and the weight of the everyday political situation. Some of the recurring themes mentioned by the members and participants of the scene is its function as peaceful resistance, cultural activism, and for its safe space for freedom of expression and exploration.
Electronic dance music is a still a foreign genre consisting of unfamiliar sounds to many Palestinians, thus the scene being faced by confusion and criticism by both the government and certain parts of the population. Nevertheless, curious individuals are drawn towards the entrancing music and the devoted community—some seen adapting their traditional Palestinian dance styles to the beat of the Occidental electronic dance music.
An oasis within walls
Ramallah, meaning 'height of God', has been a village and city of diversity ever since it was founded in the 1500s. Following the events of -48, the city's demographic shifted from a primarily Christian population to one accommodating Muslims from increasingly settled areas. Al-Bireh, the contiguous municipality to Ramallah, has been populated largely by Muslim families since its founding in the 16th century—which is why most modern cultural establishments and occurrences, such as bars and electronic dance music events, are found in Ramallah. The slow-apartment building cityscape grew towards the end of the last century as the need for housing rapidly increased in conjunction with the city becoming the industrial, administrative, and cultural hub of the West Bank.
Following the Six-Day War, the top Jabel Tawil was settled by the Israeli state—adhering to the pattern of settlements built on hilltops. Prior to occupation, this hill was used as a recreational space by the two cities' population and acted as a popular tourist destination for Gulf-families. The placement of settlements on hills acts both as a panoptic, political, and religious statement of power against the reverence held by the original population of mountain tops. Ten kilometers to the south lies Jerusalem—largely inaccessible by most Palestinians living in the West Bank and Gaza.
Left to right: Ramallah, Al-Bireh, an Israeli settlement, the southern part of Ramallah, Jerusalem in the distance  
Dawn of a Palestinian music industry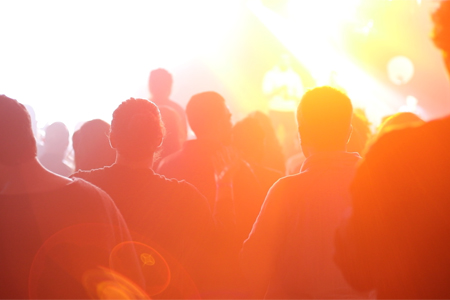 The Palestinian Music Expo is an annual three-day event that currently only takes place in Ramallah. PMX functions both as a festival and an expo, involving both artists, international delegates and representatives, and local participants. One of the primary reasons for its creation was to introduce Palestinian artists and music to international delegates and representatives of the music industry by bringing the world to Palestine as the reverse is heavily restricted. It offers workshops and networking opportunities to Palestinian musicians and artists to learn about music production and the industry, and each day ends with a showcase of musical and artistic talent. This component of the three days makes it the only music festival of its kind and size in Palestine—offering a world-class production to a population that would otherwise not be able to experience music and festivals at this scale. Another goal of PMX is to build a music industry in Palestine as one currently doesn't exist. This is worked towards by opening dialogue between international, cultural city planners and industry developers and the Palestinian government to better accommodate for cultural growth and prosperity. 
This photograph was taken during the concert of Watar Band—a group from Gaza who had been rejected to travel to Ramallah the previous two years due to the occupation. This year, after initially being rejected, they were eventually given three hours to assemble their band and get to the border of Gaza in order to travel through Israel to the West Bank in order to play for their fellow Palestinians in Area A for the first time. Most members of the band were able to make it, and the crowd reacted ecstatically to their debut in Ramallah.